Covid Act Now New Hampshire Statistics
Covid Act Now Rockingham County Statistics

In the spirit of a line from the movie  "Field of Dreams"... "Hey, Is this heaven?..... No...it's Bramber Green!"

Here at Bramber Green, we are proud to be the first 55 Plus community in Greenland, New Hampshire.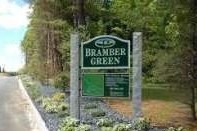 Consisting of 73 units on 49 acres of land, Bramber Green is a community for active adults located in the seacoast of New Hampshire.

Beautifully landscaped and only a short walk from downtown Greenland, this community puts the fun right outside your front door with private amenities. Take in the scenery and walk your dog on the sidewalks, hit the gym for a quick workout or meet friends at the clubhouse for a drink and a couple of swings at our private driving range!!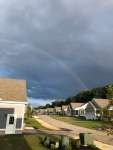 It is our wish to provide residents the opportunity to get to know who we are as a community. Through our website one can read about upcoming activities at Bramber Green and the surrounding Seacoast. 

Access to some of the contents is restricted to homeowners in Bramber Green.